Andrew Tweedy: Andrew was appointed as Chief Executive of the Society in April 2020 following the retirement of Dr Maurice Hankey. Born in Aberdeen but from an Army family, he moved frequently as a child and has since lived and worked in the USA, Sri Lanka and the Republic of Vanuatu. He studied Social Policy and Administration at LSE where he focused on the impact of Social Security policy on women. He has worked in a range of social services roles including managing the Welfare Rights team in the Borders and supporting the setting up of the Scottish Public Services Ombudsman's office. For the 7 years prior to joining RSSWS Andrew was Chief Executive of Carers of East Lothian.
Lucy McRitchie: Lucy is the Caseworker for the North of Scotland and joined the Society in early May following retirement from the NHS after 41 years of being a registered nurse. Lucy completed her adult nursing training in the Princess Mary's Royal Air Force Nursing Service in 1979. She holds a degree in Cancer and Palliative care and has latterly been delivering care to house bound clients in the community. Born and raised in the North East of Scotland Lucy worked and lived in England for 15 years and spent two years nursing in Germany with the RAF. Lucy has also worked with the Marie Curie Nursing service caring for terminally ill patients in their own homes. A lover of the countryside Lucy likes to walk in her spare time.
Helen Dalley: Helen joined the Society in March 2018 as Caseworker for the East of Scotland, later becoming Grants Eligibility Assessor and since 2020, our Welfare Manager. After a varied career in procurement, local government and recruitment, Helen has since spent over 20 years working in the voluntary sector. Joining her local Citizens Advice Bureau, initially as a volunteer, she later took up paid employment as their Home Visitor. A few years down the line, funding under the Choose Life strategy gave Helen the opportunity to develop a new hospital and community advice service for patients with mental health difficulties. Prior to joining the Society, Helen worked as the Carer Support Co-ordinator with Carers of East Lothian.
Sharon Moffat: Sharon joined the Society in 1988 after leaving college so she has celebrated over 30 years with the charity. She started as an Office Junior, and has gained valuable experience through the years in the complexities of managing a grant – giving organisation. She now has the role of Office Administrator, having responsibility for the various aspects of administration within the Society. Sharon is the first point of contact for the numerous enquiries coming into the office on a daily basis, and is the friendly, cheerful voice callers meet on the telephone.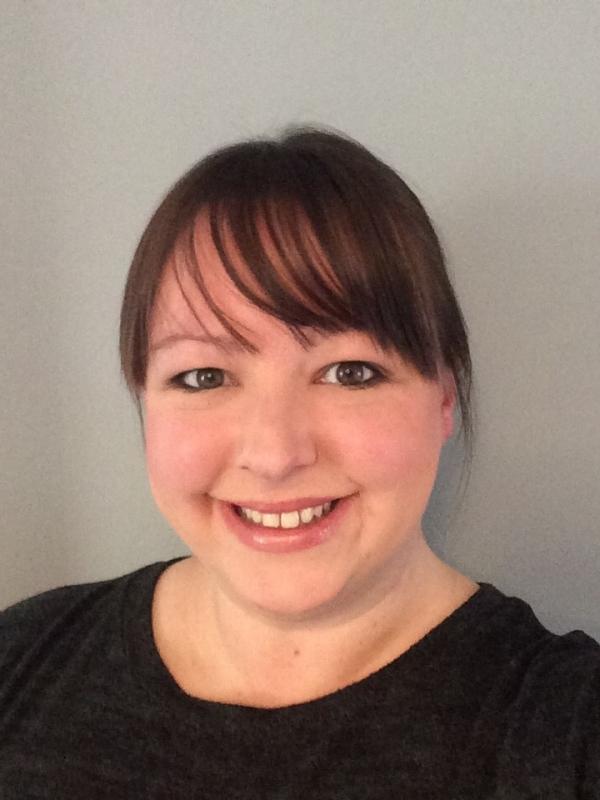 Sonia Love: Sonia joined RSSWS in late September 2018 as Caseworker for the South and East of Scotland. She graduated from Queen Margaret University in 2004 with a BSC in Occupational Therapy, adding to her earlier HND in Health and Social Science Studies. During these early years Sonia worked part-time as community carer. Sonia has over 10 years' experience as an Occupational Therapist in the Lothians, with experience in many different settings and working with people of all ages, backgrounds and disabilities.
Pam Samson: Pam joined RSSWS in May 2020 as Caseworker for the West of Scotland. Pam is from Dumfriesshire and trained in business administration. She worked in various roles in Local Government, Banking and the NHS before joining RSABI in 2001 to support rural communities during the Foot and Mouth Disease outbreak. She worked for RSABI for nearly 20 years as a Case Officer where she made a significant contribution to their work including training in both breavement and couple counselling as well as in the benefits system.